Shining Light on Multivalency with Gold Nanoparticles
PhD defence, Thursday 23 November 2023, Kasper Riinbæk Okholm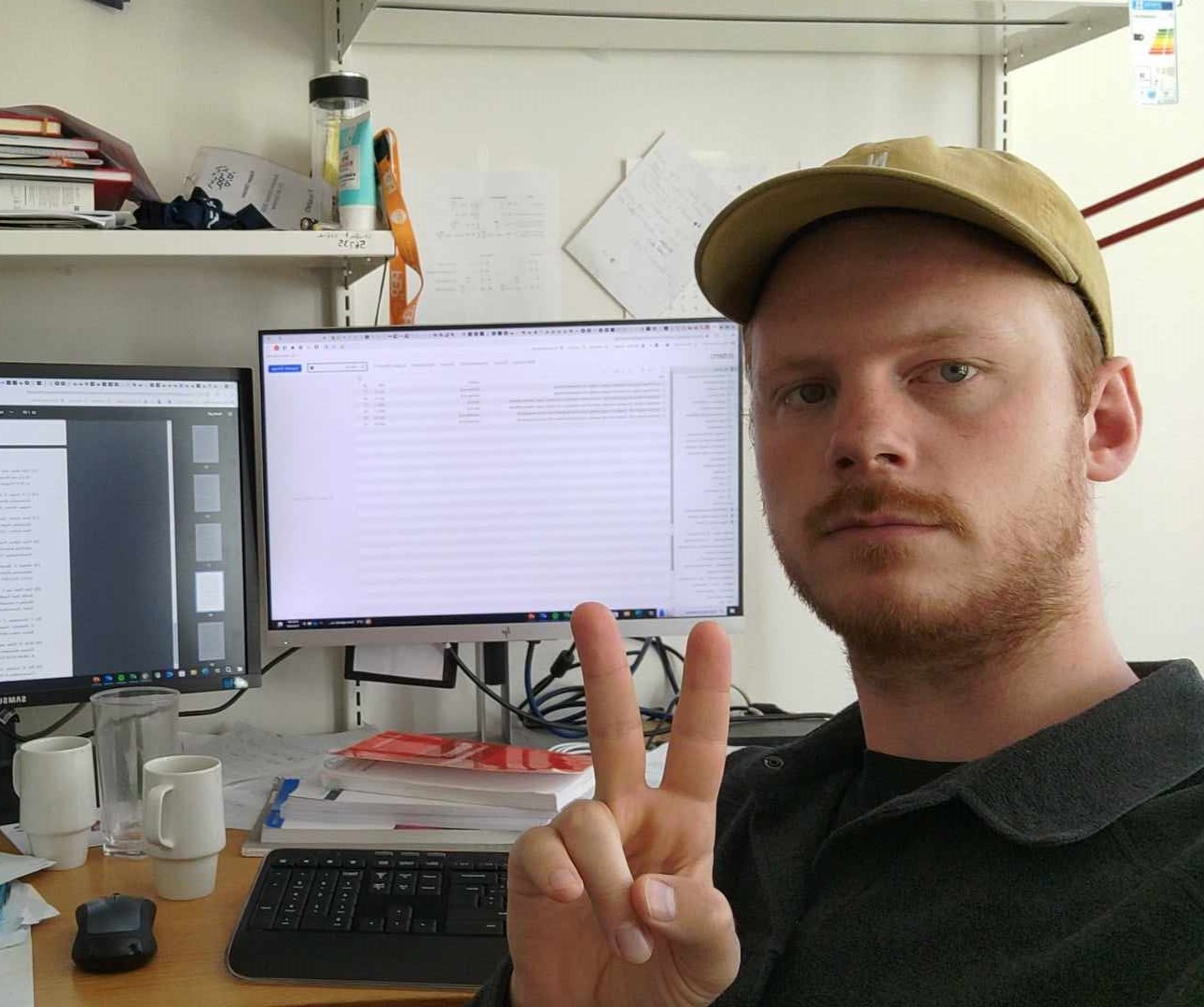 During his PhD studies, Kasper Riinbæk Okholm used gold nanoparticles and their peculiar nanoscale properties to develop sensors to decipher how some biomolecules 'talk' and interact using multivalency. Multivalency is the simultaneous binding between two entities through multiple weak interactions - much similar to how velcro works. An important example of multivalency in nature is virus interaction with host cells. Kasper used a DNA based model system to study multivalent interactions on the single-molecule level.
The research findings contribute to the understanding of multivalent biomolecular interactions that can be used to design drugs against viruses and potentially drugs with greater specific targeting.

The PhD study was completed at Interdisciplinary Nanoscience Center (iNANO), Faculty of Natural Sciences, Aarhus University.
This summary was prepared by the PhD student.

Time: Thursday, 23 November 2023 at 13.15
Place: Building 1593, room 012, Lecture Theatre iNANO AUD, iNANO Aarhus University, Gustav Wieds vej 14, 8000 Aarhus C
Title of PhD thesis: Shining Light on Multivalency with Gold Nanoparticles
Contact information: Kasper Riinbæk Okholm, e-mail: Kasper.okholm@inano.au.dk, tel.: +45 28904906
Members of the assessment committee:
Professor Jurriaan Huskens, Molecular Nanofabrication, Faculty of Science and Technology, University of Twente, The Netherlands
Professor Alexandre Dmitriev, Department of Physics, University of Gothenburg, Sweden
Seniorforsker Morten Foss (chair), Interdisciplinary Nanoscience Center (iNANO), Aarhus Universitet, Danmark
Main supervisor:
Professor Duncan Sutherland Interdisciplinary Nanoscience Center (iNANO), Aarhus Universitet, Danmark
Language: The PhD dissertation will be defended in English

The defence is public.
The PhD thesis is available for reading at the Graduate School of Natural Sciences/GSNS,
Jens Baggesens Vej 53, building 5221, 8200 Aarhus N.